Army tank game download
tool is used for all types of FRP lock. Remove the FRP lock in download mode. It has a Phone dialer to bypass the Google account. This function is particularly useful if we are going to get rid of our mobile lock and we want to protect all our private information. We reviewed a series of recommendations to return to leave our Android mobile as the first day. The Factory Reset Protection is part of the security of the smartphone.
Fdp FRP is activated, it will prevent the device from being used after a factory reset until you sign in with the Google username and password previously set on the device. There are many FRP bypass tools. FRP Hijacker is one of the best to get rid of the factory reset protection lock. This tool was created to help people who entangled themselves somehow by either forgetting the credentials or device itself.
Download Samsung FRP Hijacker Tool to Remove Samsung FRP Lock
This tool comes downpoad many features, also various types of Samsung FRP unlocking solution. There is no need to use some combination of firmware files for this process. Moreover, FRP Hijacker Tool brings another exciting feature is to fix the soft brick on your Samsung device, which can happen while performing unlocking the bootloader, root or install recovery, etc. Also, this tool performs a full factory reset on any Samsung device.
Your email address will not be published.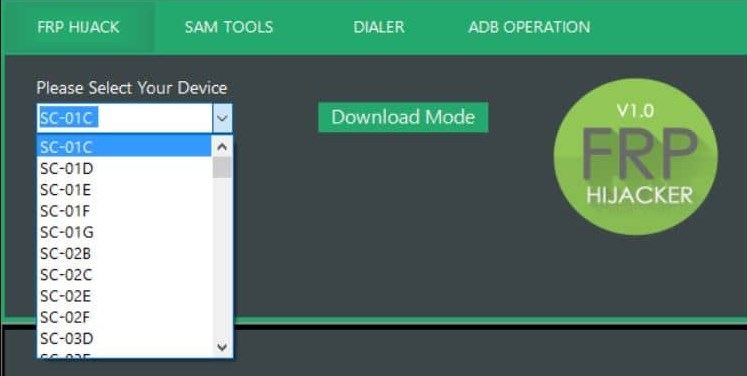 Save my name, email, and website in this browser for the next time I comment. Here I mention some of the best features of this too.
Frp Hyjacker Tool Free Download - FlashFileBd
You can give it a look! You can get it for free. It is very easy to use. You can have this with a frer only.
FRP Hijacker By Hagard Download With Password | Hijacker FRP Tool For PC Download - tools.kmorgan.co
It works on almost all Samsung Android devices. It has full control over the device without any limitations.
Download FRP Hijacker Tool Free Remove Samsung FRP Lock
It can fix the SoftBrick problem. Moreover, it can remove bugs from the device software.
Use a phone dialer to get rid of and bypass the Google account on your specific device. This is often referred to as the phone dialer technique to bypass FRP. You need to follow some steps below to install the tool:. FRP hijacker latest version Download Link. What do they do in the service centers to reset the Android phone factory settings remotely?
FRP hijacker By Hagard Official V Free Download - Ngbaze
Read the step by step description of the remote factory reset. Choose the number of connections and install a special software application. It is a normal registration procedure. The owner of the phone will have to install Hijacker on the computer and log in using the credentials created. For Samsung devices, it must be turned off first, then press and hold the [Volume up Home Key on Key] buttons at the same downloa.
Jun 29,  · Frp Hyjacker Tool Free Download. June 29, Frp Tool, Tools. Frp Hijacker Tool Download. This Tool Can Remove Many Samsung Device Frp Lock. Its A Old Tool So New Samsung Phone Not Work This Tool. But Android And Phone Work This tools.kmorgan.coted Reading Time: 50 secs. Apr 07,  · THE Samsung frp hijacker by hagard v free windows FRP bypass tool software by haggard download is the popular Samsung repairing tool based on FRP lock reset issues. It supports many Samsung models, both new and old, and it also fixes soft breaks if the partition does not crash. FRP hijacker v is a small windows program. Jun 12,  · The Samsung FRP Hijacker v is the best tool to bypass the Samsung Google account verification if you forgot your google account password. Also, this tool bypass the FRP on any Samsung device in download mode without the need to use any combination ROM and Estimated Reading Time: 4 mins.
Now the service center specialist can access the phone and restore the factory settings, that is, delete all data from the Google account of the device. Once the Android factory settings are restored, the owner of the phone can log in hykacker their Google account credentials. Skip to content. No need to pay.
Samsung FRP Hijacker Tool By Hagard Download - FRP Lock Remover - DekiSoft
Which devices support Factory Reset Protection? Install the APK application on your device using the file explorer. This last option will remove everything from your phone, including: Google account. System data and applications.
[Free Download] FRP Hijacker V Tool Best FRP Tool » All Global Updates
Device configuration. Downloaded applications. Music, Images, and all other user data.